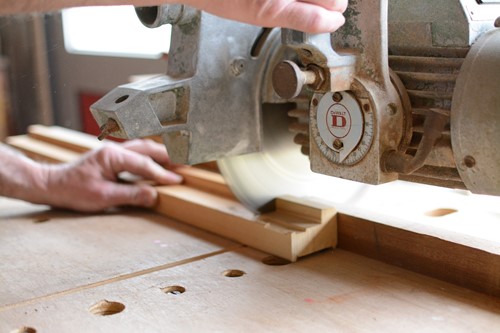 When you plan to tackle DIY projects around the house, it's important to have the right tools for the job. You'll find several construction tools designed for these kinds of projects, but which ones do you really need? While some projects might need more complex tools or tools for a specific purpose, such as demolition, other projects just need a few or more simple tools. Your DIY toolbox should have all the following construction tools, so you'll have the basics for any project you decide to work on.

Tape Measure
Tape measures are among the most common kinds of tools used for DIY projects. You'll need to pull out your tape measure to take measurements for a wide range of projects. Wondering how long or how large you need your workbench or built-in desk to be? Not sure if you should make a closet deeper or wider? A tape measure can help you get started on the plans for your DIY projects.

Screwdrivers
Screwdrivers are another commonly used tool for DIY projects. You'll need to use your screwdrivers to put screws in place when you're doing construction projects at home. You might also need a set of screwdrivers to remove screws as you're changing your home.

Hammers
Hammers come in different sizes and types, and you'll probably won't need every kind for your DIY project. However, you should at least have a basic hammer available for driving nails into wood or other materials when you're building something. When choosing a hammer for your toolbox, select one that has a smoother face, since these are less likely to leave dents.

Wrenches
Wrenches are used for many tasks when you're doing construction projects, such as gripping, loosening and tightening objects such as bolts and pipe fittings. You might need a pipe wrench for a plumbing project, or you might need a socket wrench for a different type of DIY project. Keep a set of wrenches on you, and you'll always have the right type handy when needed.

Circular Saw
When you're working with wood, such as building shelves or sheds, a circular saw is a must. These saws allow you to make clean cuts in wood, so that you won't end up with roughly cut pieces you might not be able to use.

Cordless Drill
Cordless drills are essential construction tools when you need to make holes or put fasteners or screws in place. You can use a cordless drill for several kinds of DIY projects in almost any part of your home. With this power tool, you can quickly and easily make holes where needed and secure fasteners and screws.